Welcome back! Last time we chatted about breakfast and how natural it is to have sausage at this meal. I hope you tried a few of my ideas using our summer sausage, moving outside the box of "normal."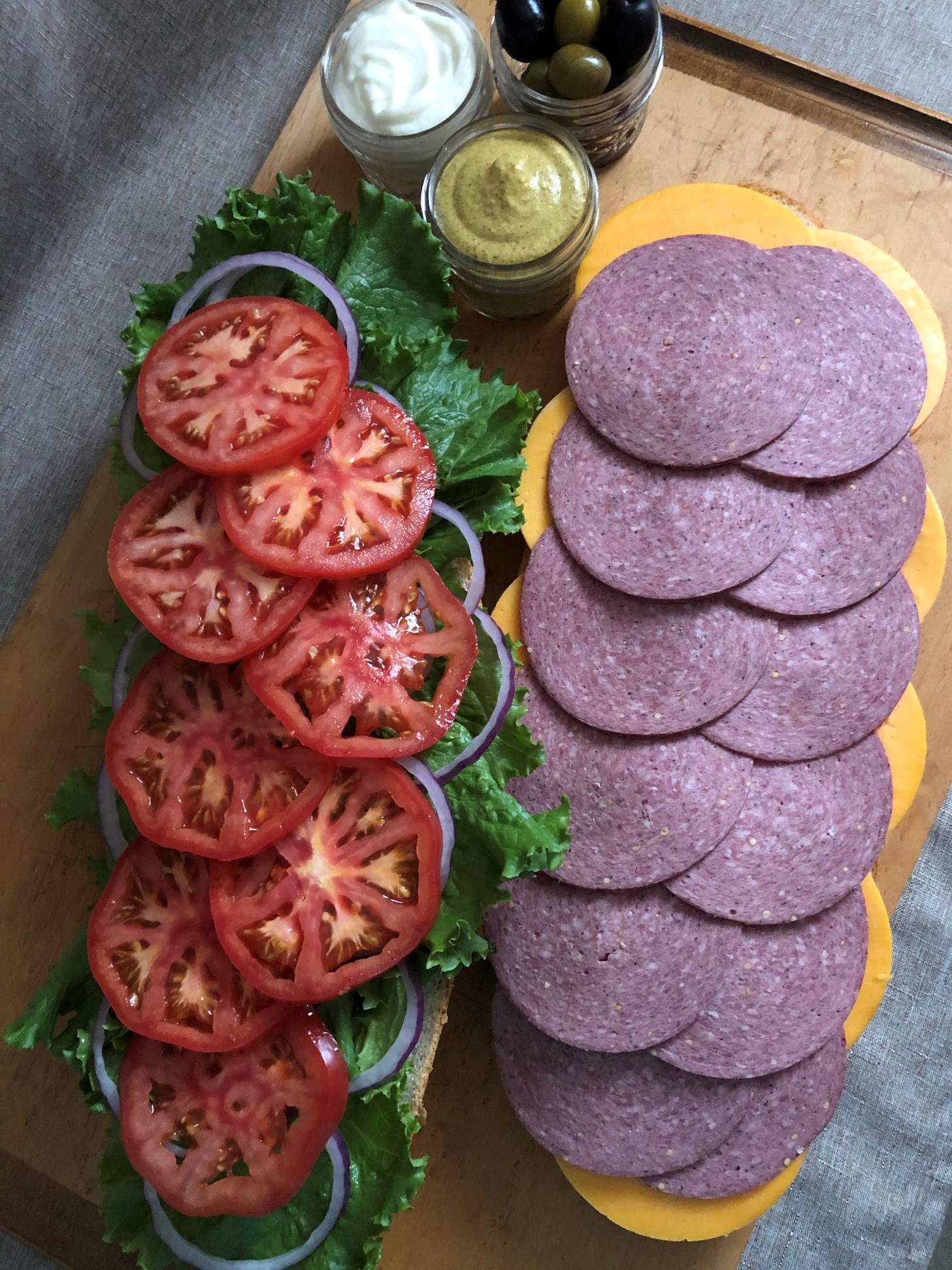 In the last post, we were discussing the use of our slicers to create egg "nests" and today I would like to continue on with some additional ideas for this product. Let's chat about some lunch options. Jim's Blue Ribbon, Busch Beef, and Busch Thuringer all are available in this larger diameter size and perfect when you are making a submarine sandwich or a hoagie. Just slice and pair with your favorite toppings. Whether you choose to serve this on a bun, in a wrap, or create a full on sub masterpiece, the meat is just bursting with flavor.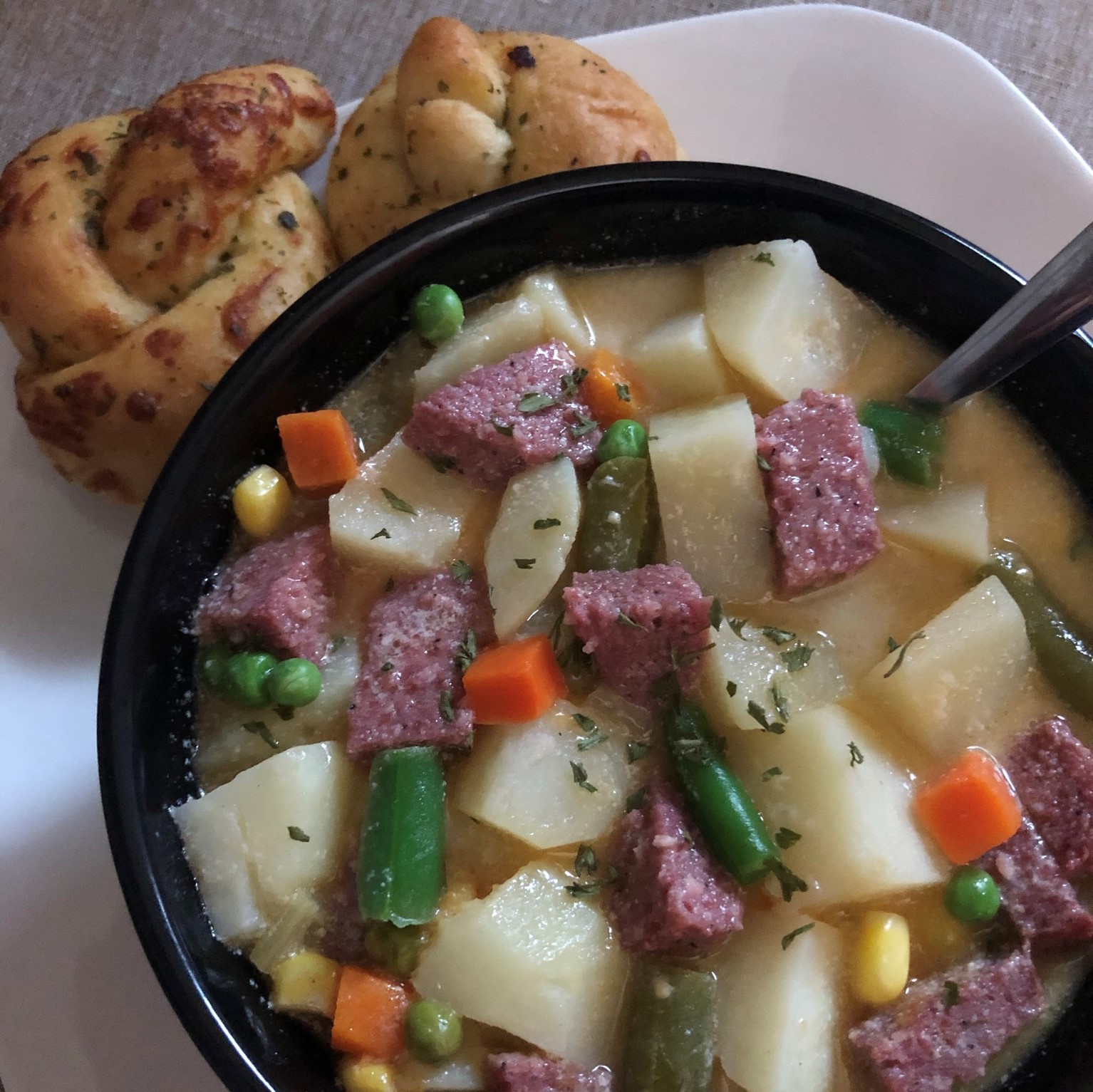 Did you know we offer 14 types of summer sausage online? Many of them are available in different sizes and weights. That's a whole lot of ideas for sandwiches, soups, or appetizers. Speaking of soup, summer sausage is a great add in for a veggie soup. Just dice and add to the pot. The seasonings of the sausage offer additional flavor to the broth. I made a pot of veggie soup and added in our Elk Summer Sausage for the crew at work. There wasn't even a kernel of corn left in the pot. Very yummy.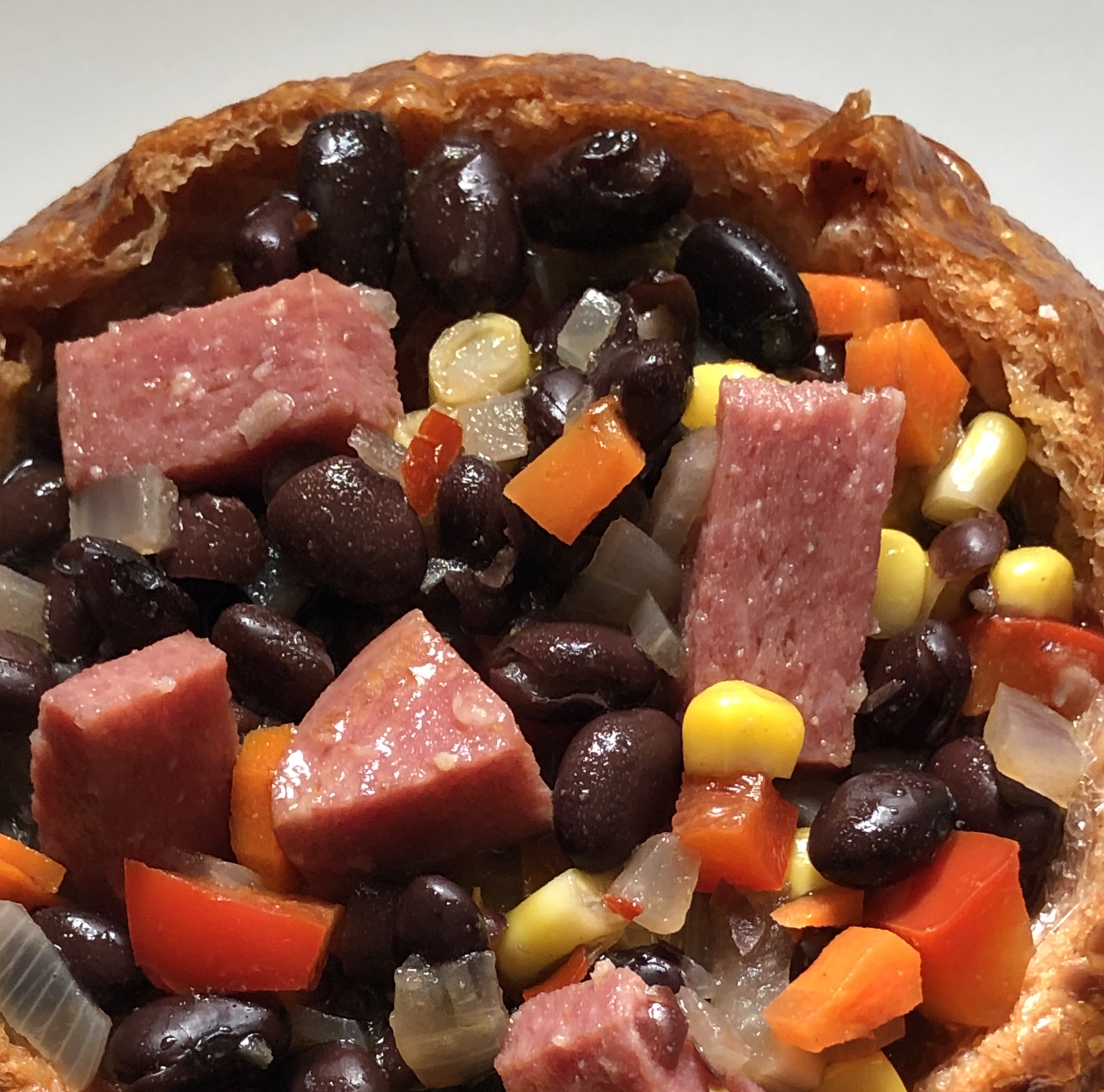 Silver Creek Specialty Meats not only makes amazing summer sausage for breakfast and lunch, but you can also enjoy it at supper. Depending on where you live, you will call this last meal of the day either dinner or supper. My family refers to it as supper, so let's round out our chat with a couple of supper ideas. The slicer summer sausage is great in a grilled cheese sandwich alongside a bowl of tomato soup. As I mentioned earlier, summer sausage diced up and added to a pot of soup is great. I made a bread bowl soup supper one evening and it was fantastic. Full disclosure here - I purchased the bread bowls already made, but I did make a thick soup of black beans, veggies, and sausage from scratch. Since we offer so many different types of summer sausage, you can make a quick sandwich and enjoy it with a portion of mac n cheese too.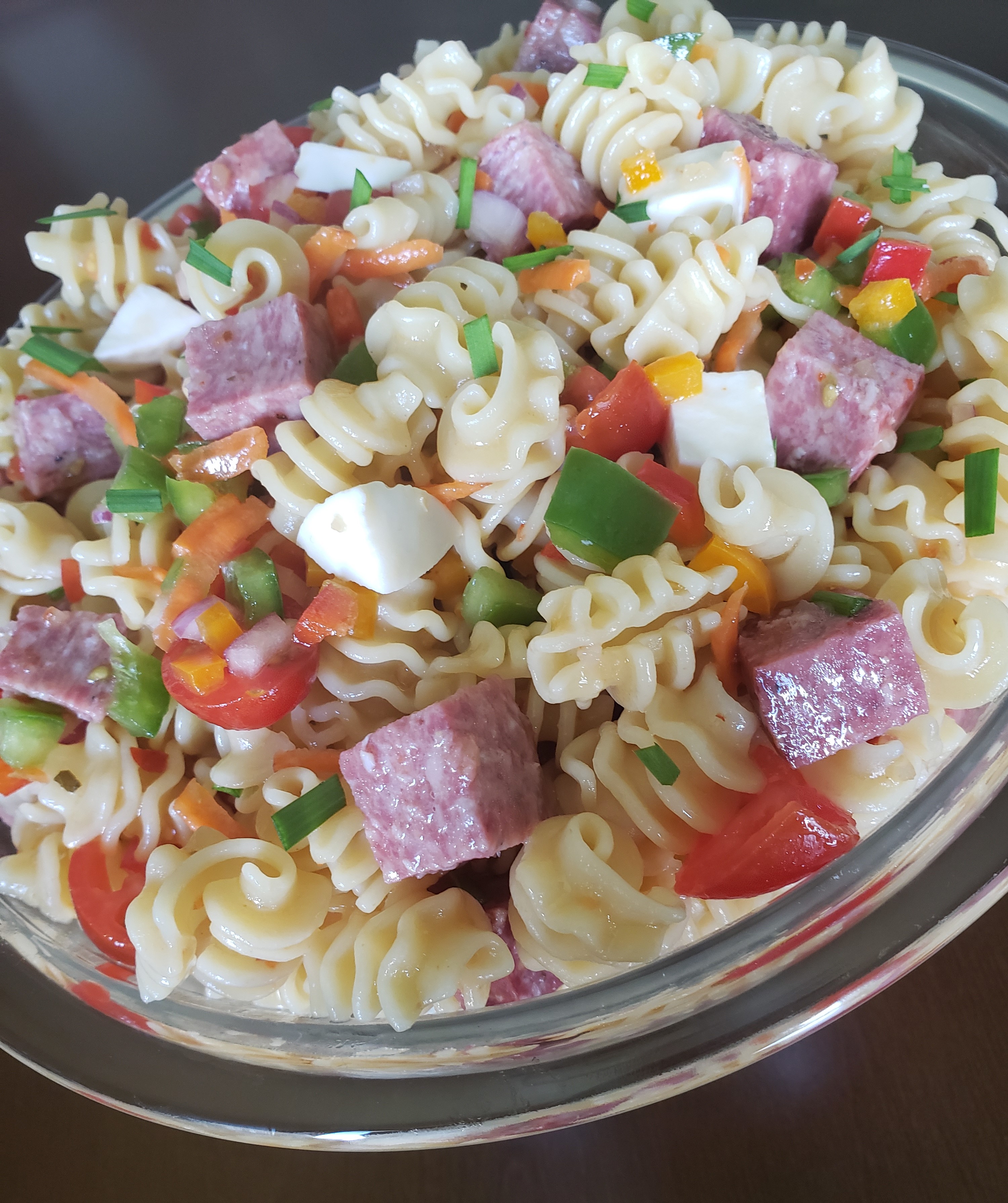 If you are a pasta person, you may want to consider dicing up some summer sausage and blending it into your favorite pasta salad. Click here for my recipe idea. It's a nice light salad with Italian dressing.
So, how will you be serving summer sausage in the future? I hope one or two of the ideas shared will make your meals even more enjoyable. I just love looking through cookbooks, magazines, or surfing the net for recipe ideas. This gives me inspiration to try new things with our products.
As we chatted today about Silver Creek Summer Sausage, please keep in mind, we also make a great Luxemburg and Gottenburg sausage too. Both are fully cooked and easily enjoyable for breakfast, lunch, or supper too. Stay tuned for future posts regarding these specific items. If you have a recipe idea or picture to share, I would love to hear from you too!
Until next time…
Enjoy the day,
Karla