Wow, I can't believe it's almost May 2021! Yes folks, just in case your internal calendar is frozen like mine has been, May is just around the corner.
The month of May can be filled with flowers, fun, and memories. Hopefully the April showers will bring you some May flowers. Personally, I love seeing new life pop up from the ground or spring out from the trees. I understand that, at least in Wisconsin, allergy season is in full swing, but I hope the newness of things will lighten your spirits.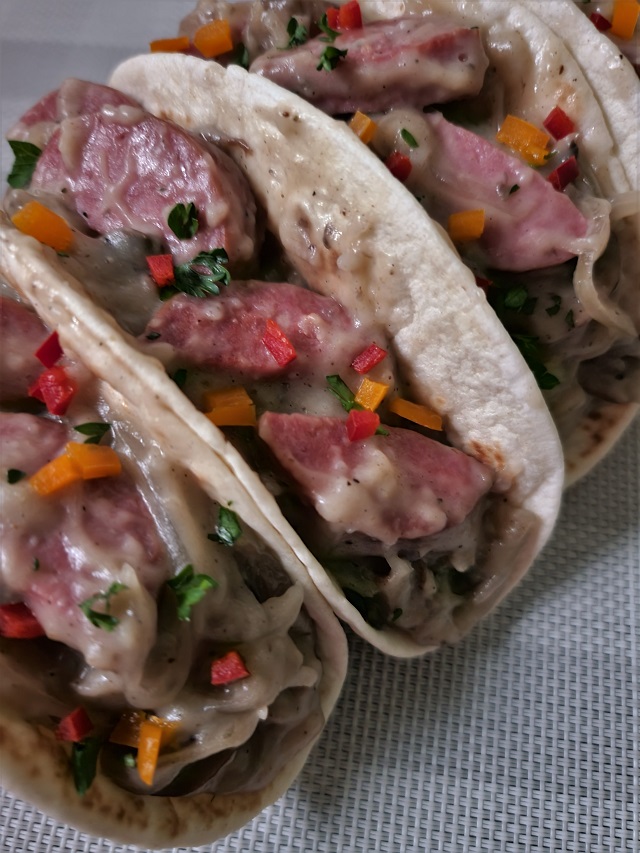 Cinco de Mayo is one of those fun events in May. Did you know Cinco de Mayo is the anniversary of the Battle of Puebla? If you did, great, but I had to look it up. Cinco de Mayo is a celebration of the military victory in 1862 over the French forces of Napoleon III. A celebration that has been going for 159 years. Cinco de Mayo is celebrated with parties, food, and music. I know tacos aren't a traditional Cinco de Mayo food choice, but I just couldn't get this idea out of my head, so I created these Sausage Tacos for you to try when the mood strikes. Our Luxemburg Sausage is the main ingredient accompanied by the mixture of mushrooms and onions with a bit of "gravy" to hold things together. I shared this meal with a friend. Full disclosure - I did tell her if she thought my recipe was icky, I would delete this part of my chat, but she had something else to share. "Great change of pace from the ordinary taco. Delicious sauce and veggies. Sausage added great flavor." PR Both she and her husband enjoyed this. Whew, I was worried that I might need to come up with something else to chat about…
Another opportunity for parties and celebrations would be Mother's Day. I'm not a great history buff, but I like to research things and Mother's Day caused me to stop and ask, "How did this come about?" so I did a bit of digging. According to history.com, celebrating moms can be traced back to the ancient Greeks and Romans when they held festivals in honor of the mother goddesses Rhea and Cybele. As you will read in the article, Mother's Day was an early Christian festival known as "mothering Sunday" where during the fourth Sunday in Lent the faithful would return to their "mother church" for a special service.
As time went on this tradition became more secular. In the 19th Century Ann Reeves Jarvis helped to start "Mothers Day Work Clubs" which helped teach local women how to properly care for their children. In 1870, Julia Ward Howe wrote the "Mother's Day Proclamation" which was a call to action that asked mothers to unite in promoting world peace.
The official Mother's Day holiday arose in the 1900s as a result of the efforts of Anna Jarvis, she was the daughter of Ann Reeves Jarvis. Following her mother's death, Anna wanted a way to honor moms for the sacrifices they made for their children. With financial backing from John Wanamaker, the 1st official Mother's Day was organized and celebrated in May of 1908. Since then we have officially celebrated Mother's Day in the U.S. for 113 years.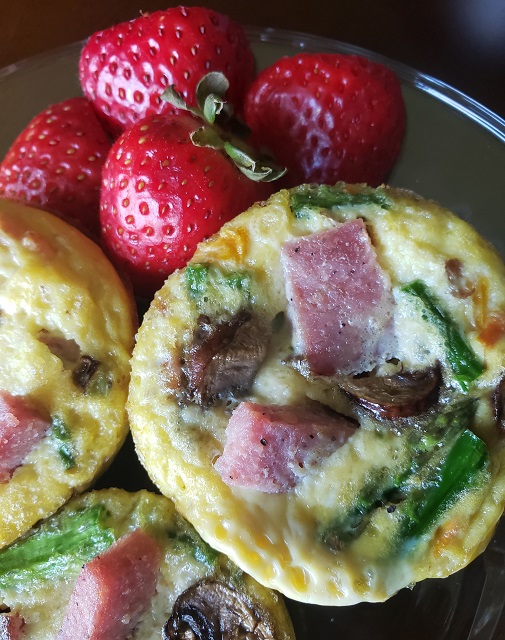 Let's chat about some Mother's Day celebration food options. Will you be making breakfast for mom or serving a brunch? The beauty of sausage is that it's so versatile. A simple treat would be slices of sausage warmed and served with eggs and toast. You could take it a step further and make these Turkey Bites too. Individual treats made in a muffin pan. Our Turkey Summer Sausage is unbelievable with eggs. The natural hardwood smoke gives the turkey and seasonings the perfect finishing tough. Since turkey is so lean, it can be enjoyed as a low fat delight. I chopped up the summer sausage and blended it with a variety of veggies and scrambled eggs. Tasty little beauties. If you want to pour the mixture into a deep dish pie plate, you could have a crustless quiche or use a square pan for an egg bake. It all starts with great sausage and then your imagination can take it from there.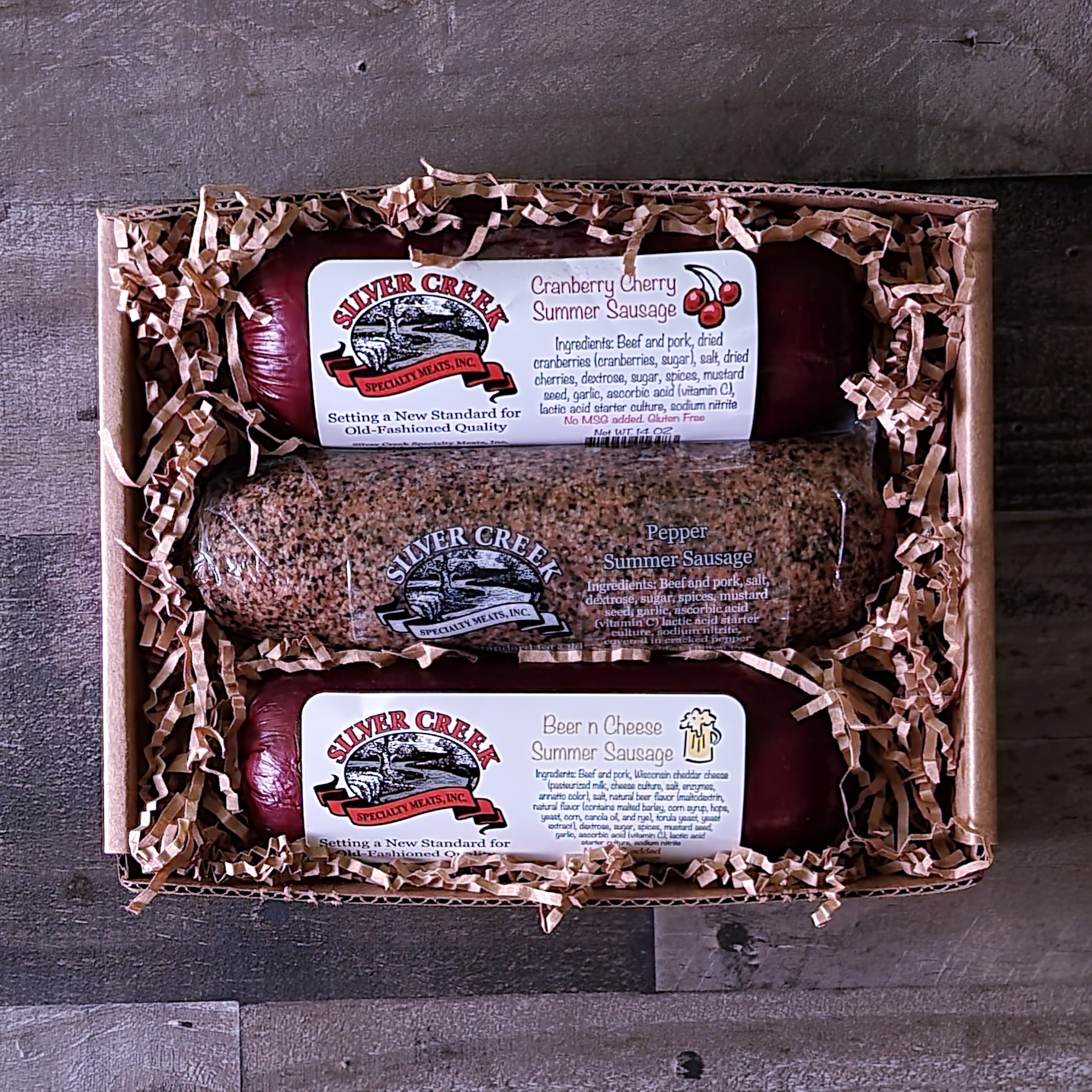 Do you need to send a gift? Any one of our gift boxes will work for this. May I suggest our Silver Creek Summer Sausage Sampler? Treat her like a queen with three unique specialty summer sausages: Cranberry Cherry, Cracked Black Pepper, and Beer N Cheese.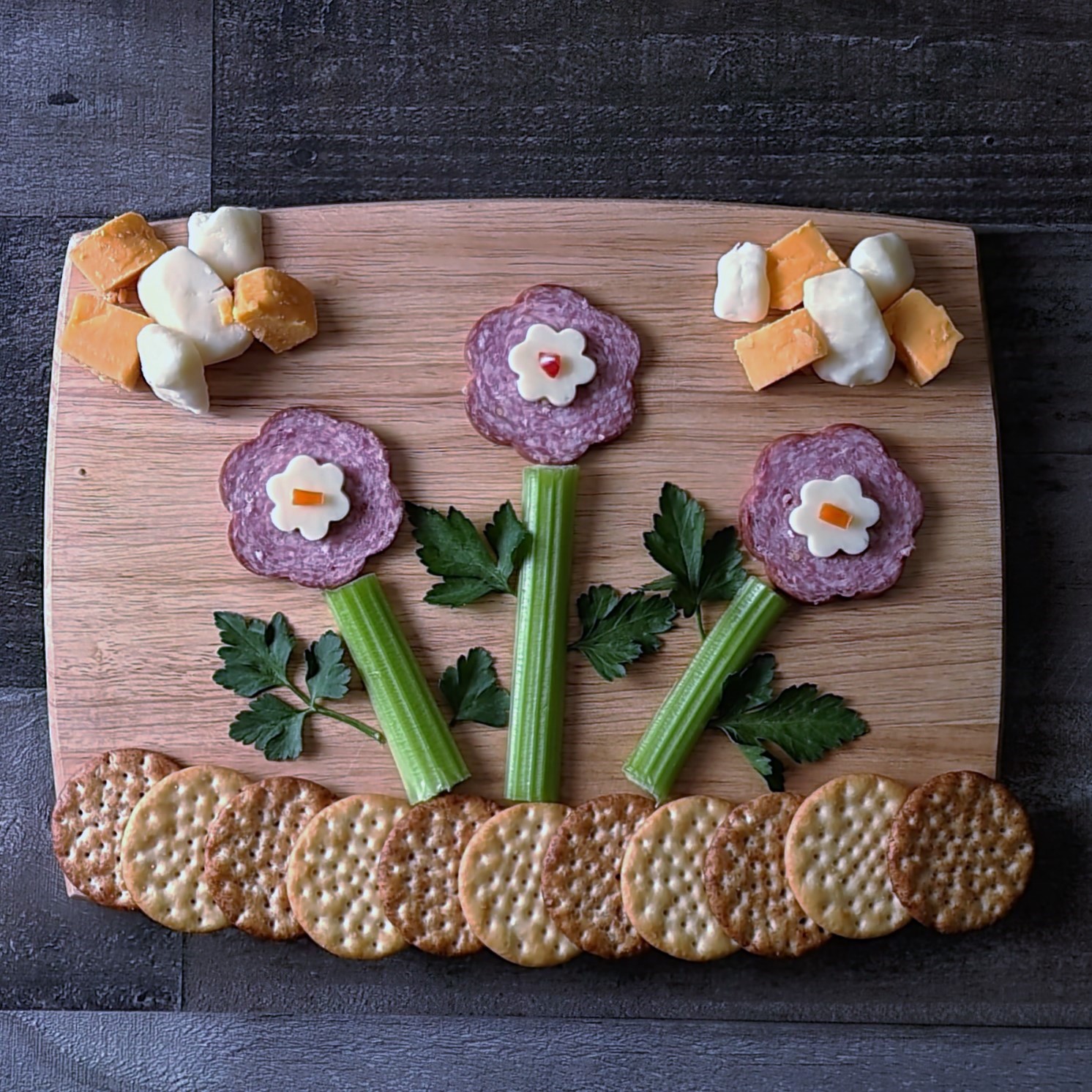 Maybe you are planning a gathering to celebrate the day. A party tray of fabulous summer sausage and meat snacks will go a long way. Silver Creek Specialty Meats has been crafting amazing products for over 30 years. Have you tried our Hukki Summer Sausage yet? Since the Hukki looks like a "flower" when it's sliced, you could cover two bases with one gift.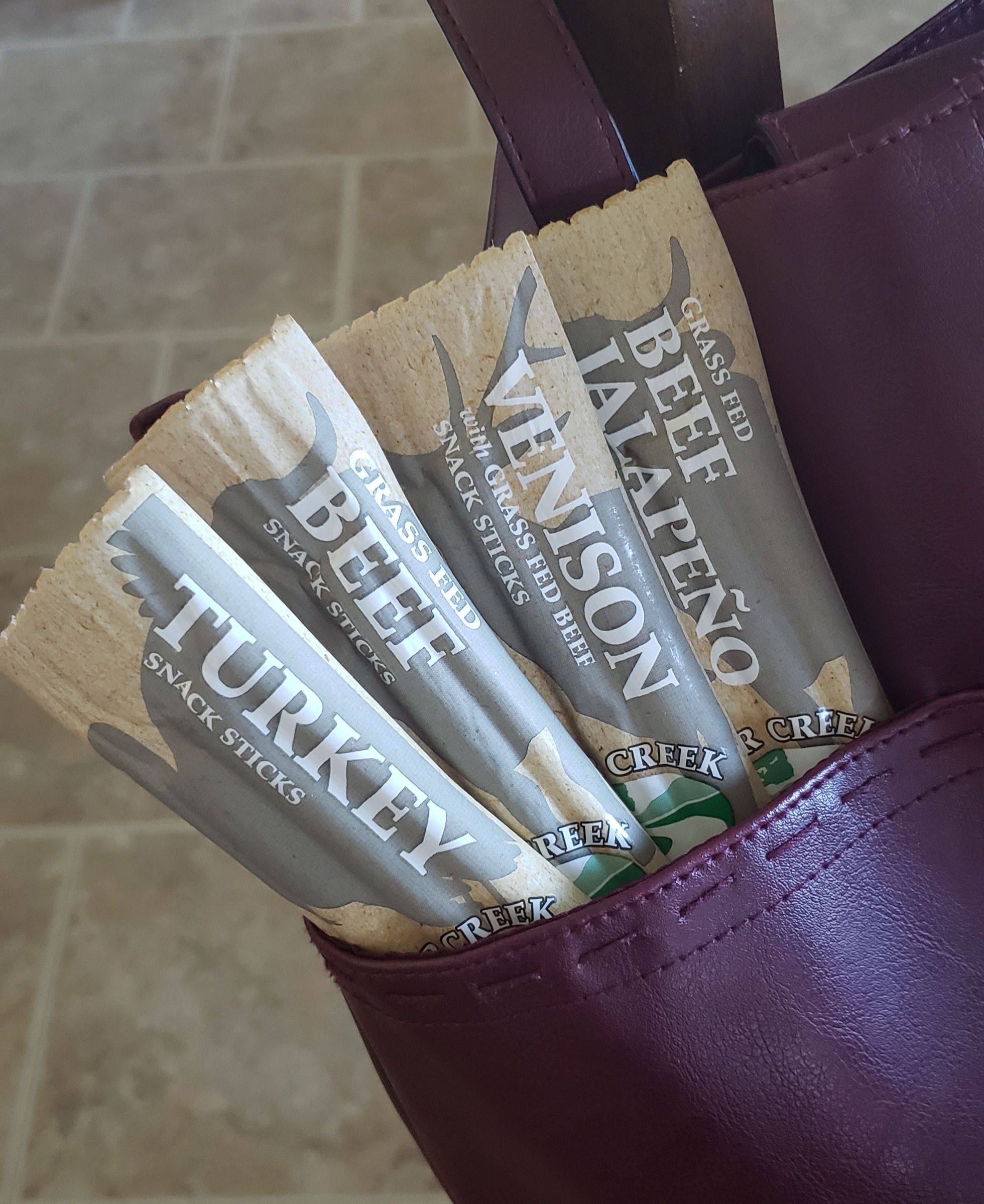 Is your mom an "on the go" gal? Don't forget to stick a few treats in her purse. Silver Creek Naturally is a great "pick me up" afternoon snack or a post workout protein option. They can also be a handy stir stick for that relaxing beverage. You know your mom best, so I'm sure you will make the right choice.
Well, it looks like our time together is coming to an end, but I enjoyed chatting with you today. Happy Mother's Day to all the moms out there. I look forward to hearing how you celebrated. Until next time…
Enjoy the day,
Karla