We are in the "party season" again. Whether gathering in person or online, parties are still a must. Celebrate the positives in life. Technology has been a blessing in my house throughout the season of COVID. I'm thankful someone developed the internet and online meeting options to help me stay connected even while being apart.
Well, if we are going to talk about parties, then we need to chat about food! I have the best time playing with food and coming up with new ideas to share. How many different ways can you think of to serve summer sausage? Traditionally, I would slice a chub and sandwich it between two buttery crackers or enjoy the combo of a cracker with a slice of sausage topped with my favorite cheese. Both options are still yummy in my book, but there are so many other ways to enjoy summer sausage.
Take this for example: a slice of Jim's Blue Ribbon (1), garlic for me please, topped with some spinach, a slice of fresh mozzarella, some tantalizing tomato, and a black olive. How fast can you say YUM? It's low carb, gluten free, and full of flavor.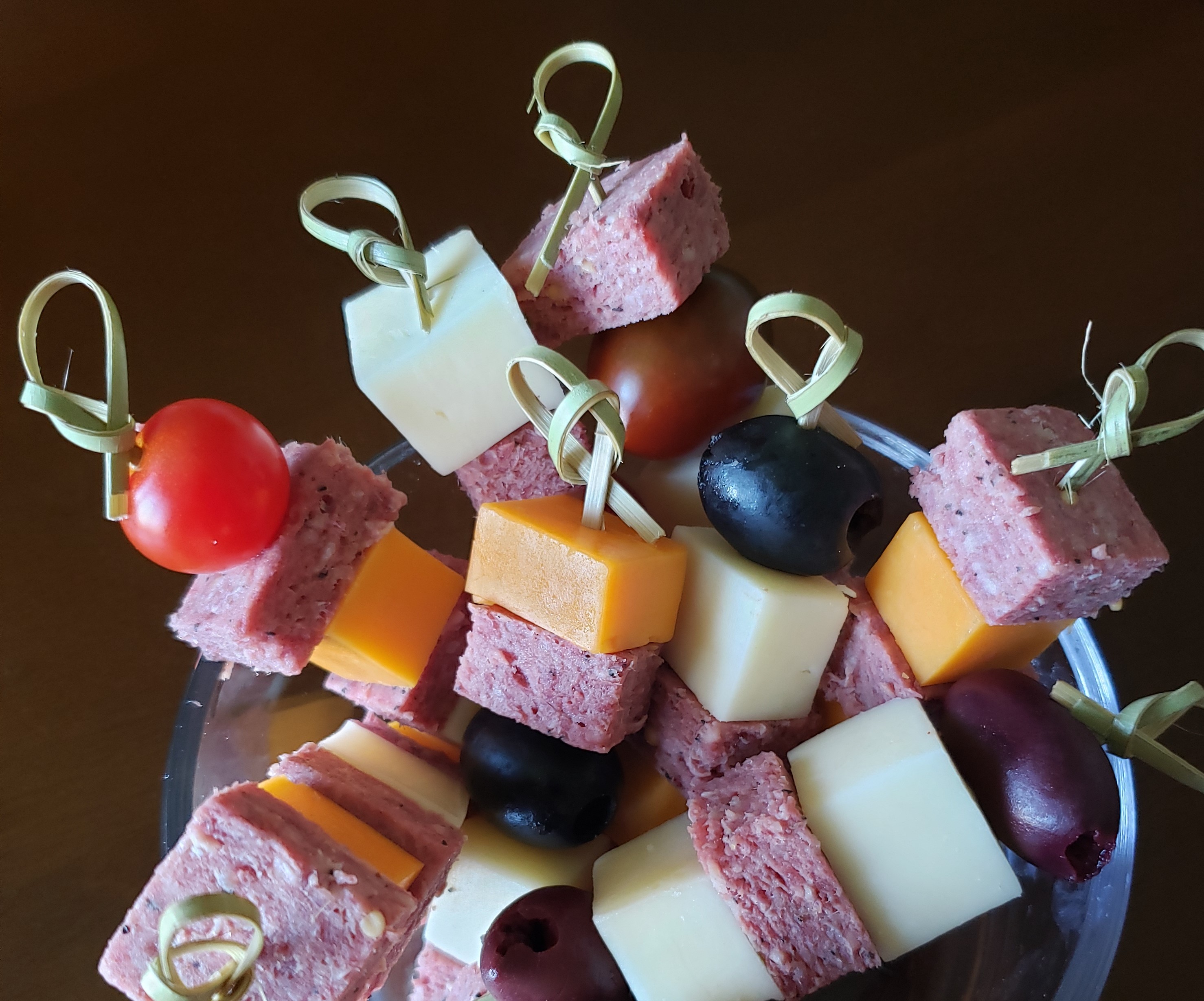 Here's another quick and tasty treat. Cubes of cheese and sausage on a skewer garnished with olives and/or cherry tomatoes. Easy and totally party portable.
Let's go a bit outside of the box. Our Silver Creek 8 oz beef summer sausage (2) is amazing on French bread pizza. Warm hors d'oeuvres, after school snacks, or a light dinner. So versatile and completely customizable for your taste bud preferences. Slice it thin and savor the flavor.
Did you know that our Luxemburg sausage (3) can be eaten cold? It's the perfect size for a cracker topper. Just slice and enjoy it like you would a summer sausage. You could also cube and skewer it. Alternate cubes of sausage with your favorite cheeses or veggies.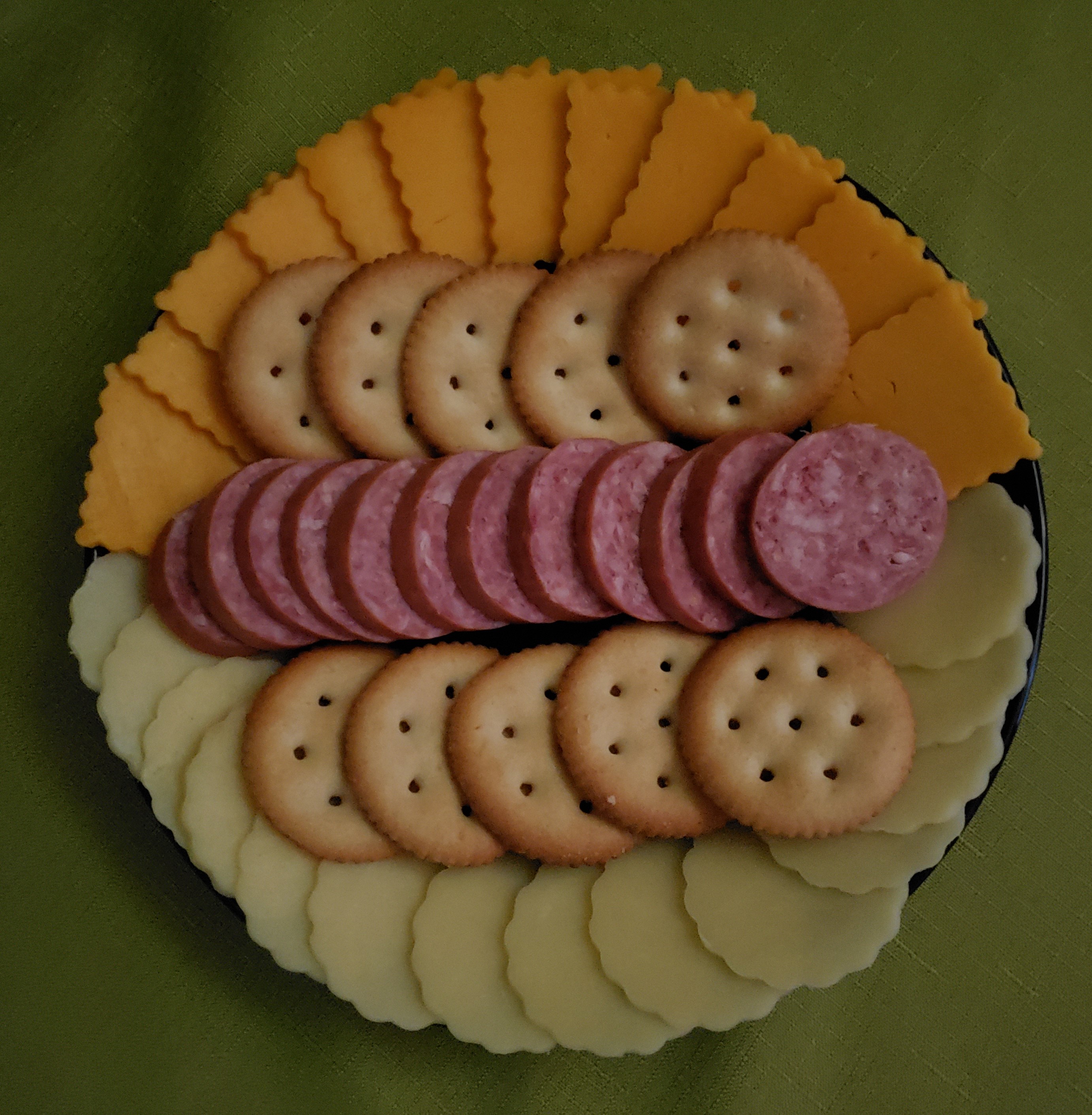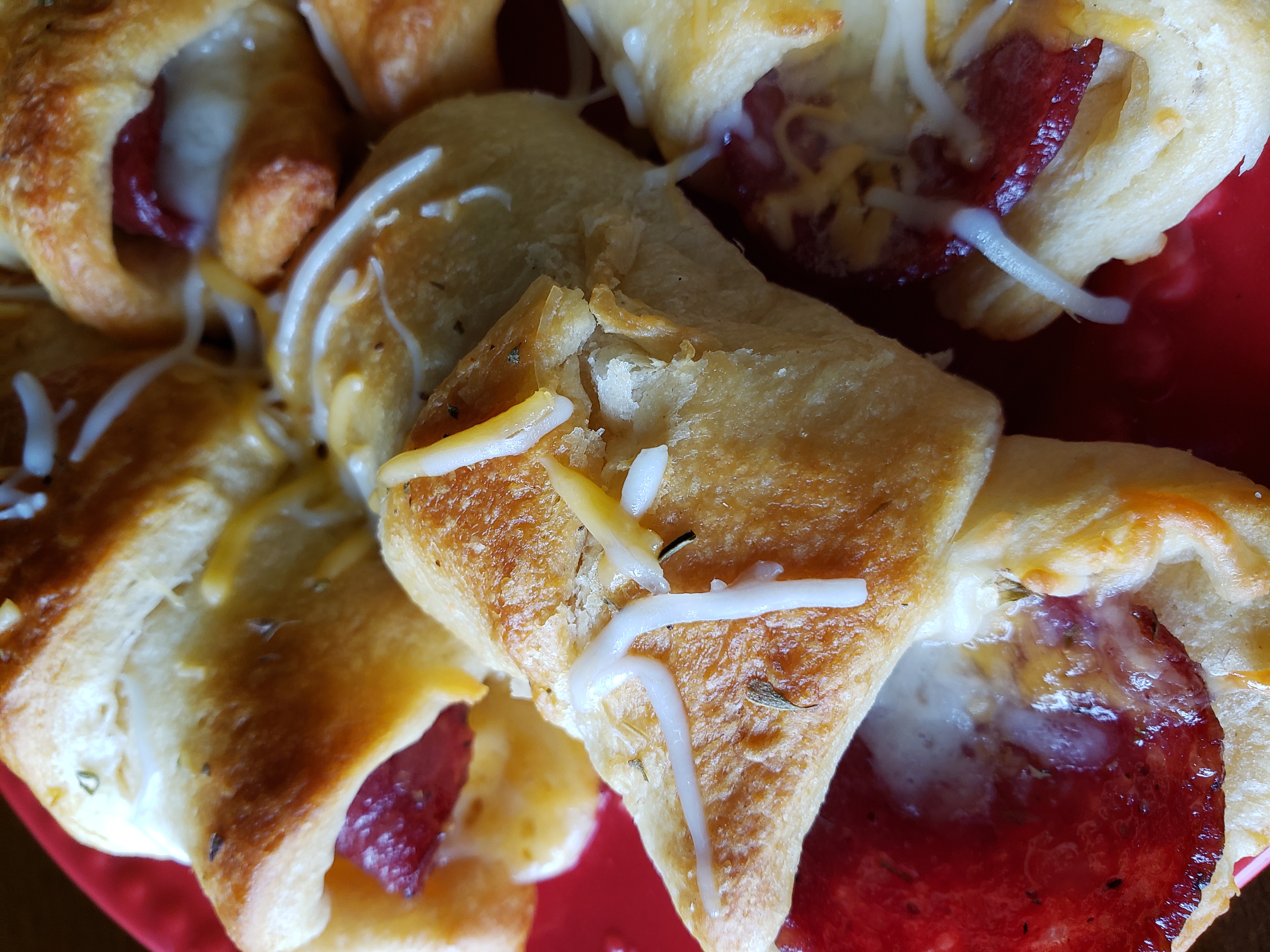 Looking for another idea, how about this warm treat? I like to call these "Beef in a Blanket" but any of our 8 oz summer sausages work well.
Click here for my "recipe idea." So, whether you prefer all beef, elk, venison, or buffalo, we have you covered. The trick is to keep the slices thin so they roll up nicely in the crescent dough.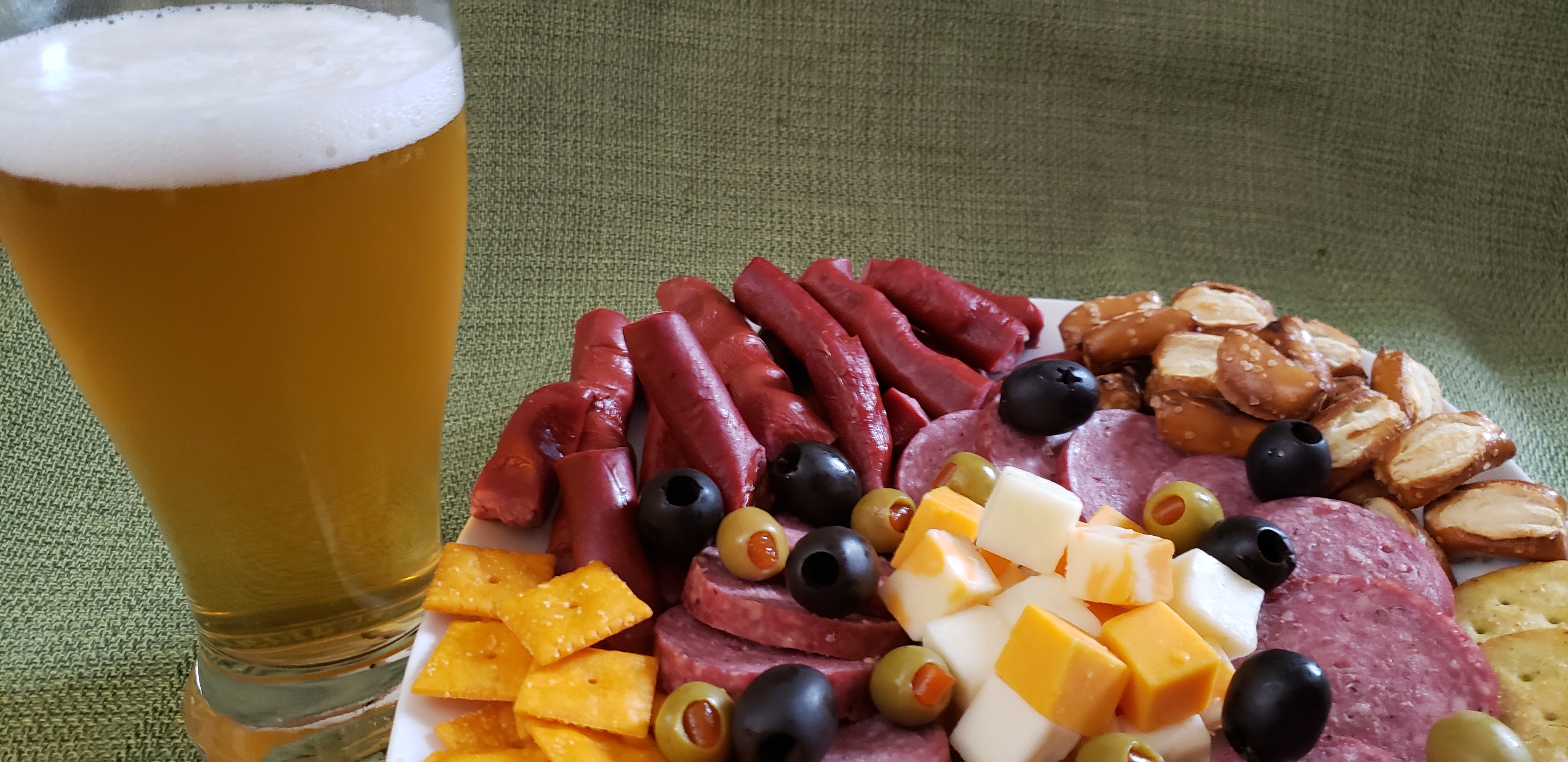 I sure hope we see more "normal" times on the horizon, but regardless, may your party plans go well. Hopefully you have a new idea or two to try out. Remember, you can always mix and match our meat sticks (5) and summer sausage on a party platter.
Go crazy - play with your food! Cheers and here's to 2021!
Until next time…
Enjoy the day,
Karla
Resources:
2. Silver Creek Beef Summer Sausage
5. Meat Sticks