Welcome back, how are things going for you today? I hope you are well and interested in a bit of a story.
Many of my previous chats have referenced our Fred Busch product line which includes a variety of summer sausages like a Beef Slicer, Thuringer, and a Gottenburg in both a natural casing as well as an artificial casing along with the Luxemburg Sausage.
Silver Creek Specialty Meats acquired the Busch product line in 2002. This was after a long history dating back to the late 1880's when the Busch family immigrated to the Chicago area from the Austrian side of the German border bringing their original old German style of sausage with them. The Busch business started in 1920 in Chicago. Unfortunately, there has not been much documentation to fill in all the blanks, but one thing is for sure - the recipes have stood the test of time. Simple and straightforward as all good products should be.
Life was much simpler in the early days of sausage making. There was a "waste not, want not" principle that was applied. There was minimal waste; they used everything in some form or another.
When you visit our website, you will see the simplicity of ingredients since the list is pretty short. We only use beef & pork, seasonings, and real hardwood smoke. Today Silver Creek Specialty Meats follows that same old fashioned way of doing things. Combine these ingredients with our 30+ years of experience and the outcome is amazing. Life changes for all of us and the Busch family was no exception. As they handed down products and moved on, the time came for us to marry our family of products with their family of products so the tradition could continue. Our motto of "Setting a New Standard for Old-Fashioned Quality" lives on in the Busch products we offer you. Our customers really do deserve the best for the hard-earned money they spend and we aim to fulfill that desire.
Speaking of our customers, how about if they tell you about the products. We have been blessed with so much feedback from them that it would be a shame not to share a bit of it with you. I think you will pick up on a common thread of expectation and tradition here.
Whether you eat it hot or cold, the Gottenburg products are a treat: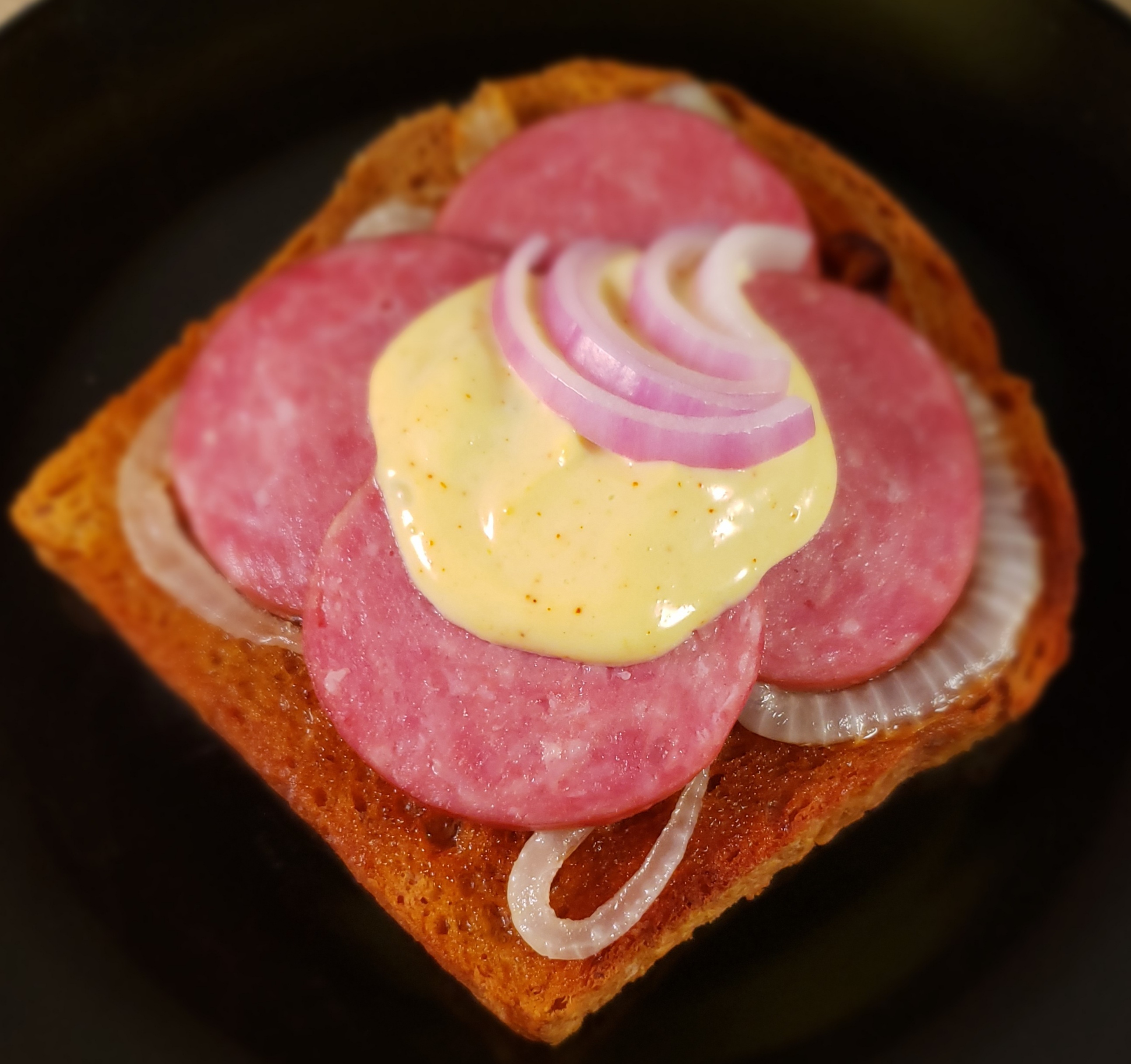 "We have enjoyed this for many years on Christmas Eve! First time I tasted it was in 1966! That was before Silver Creek had the authentic original recipe...maybe even before Silver Creek Specialty Meats!!! You can count on this to be perfect every time. A nice mild flavorful summer sausage. You won't be disappointed!!! Delicious!!!" C
"I've been eating this since I was a kid!!! It's the best sausage there is. Would give it 10 Stars!!!" LTB
"My family LOVES this sausage all during the holidays! We are of Swedish descent and this is the best!!" LD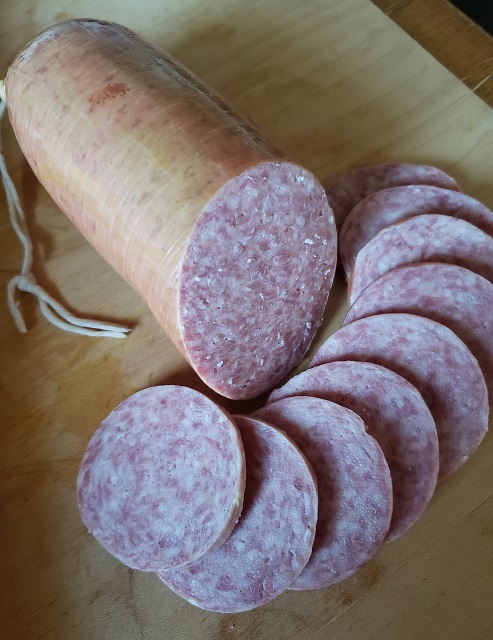 "This is a specialty we serve and give as gifts during the holidays. Tasty anytime of the year." A
"We love this Swedish sausage." J
"My Family has always had Gottenberg as part of our traditional Swedish Christmas. We can no longer get it close by as in years past and were so glad to find that you carry it. It was delicious." S
I could go on, but I think you get the gist here. They sure enjoy it for the holidays, but you can enjoy it any time of the year so why wait?
The Luxemburg sausage is another very popular item. It reminds me of a ring bologna, but firmer. It's not unusual for people to order multiples of this product when they shop online. Childhood memories are re-lived while enjoying this sausage.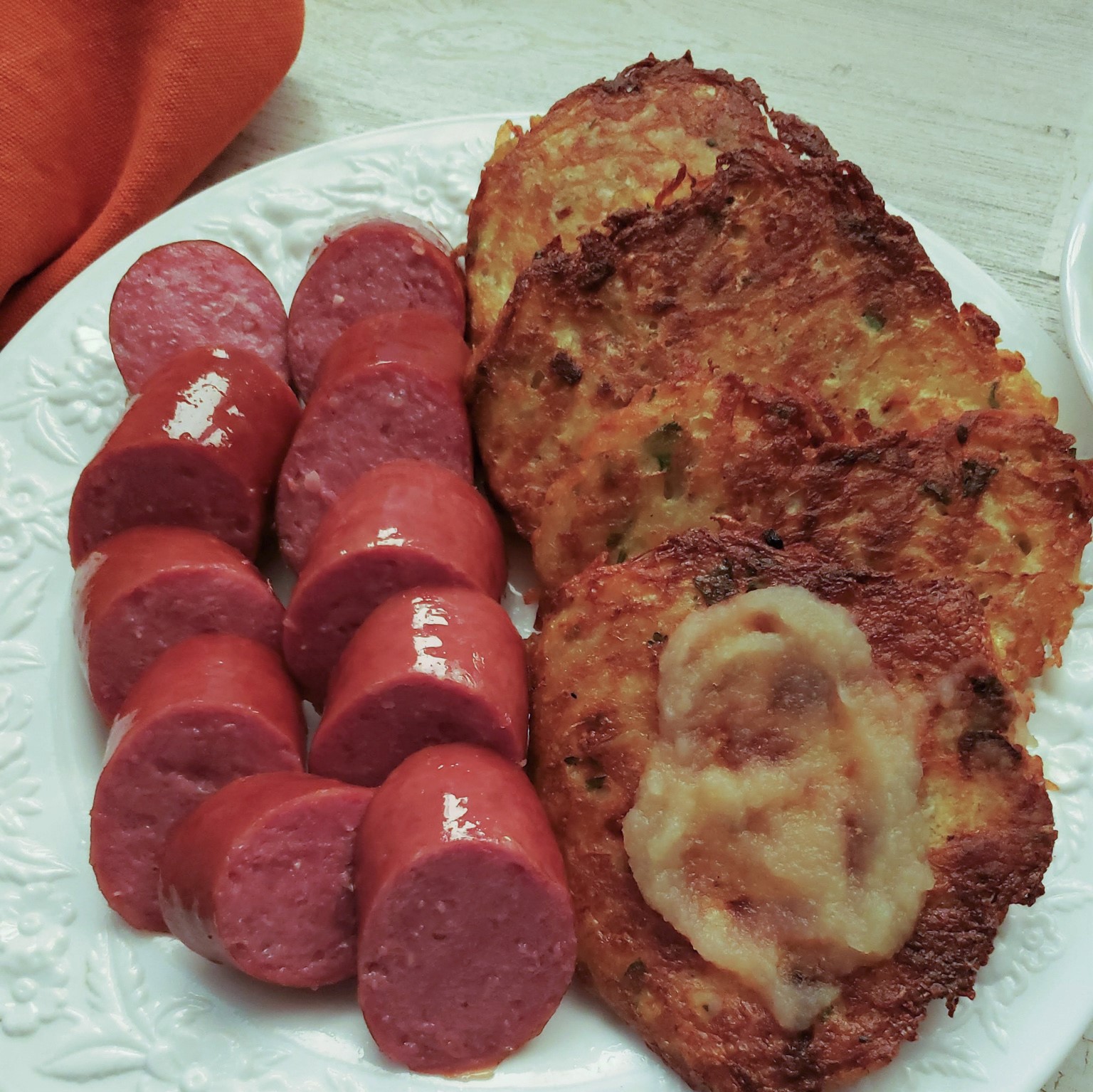 "I grew up eating this kind of sausage made by a Luxembourger in the Chicago area. They closed some time ago and I figured I wouldn't be able to find it anymore. What a great surprise to find it being made by Silver Creek. It tastes just like the sausage I used to get. Delicious, especially when served with Gromperekichelcher (Potato Pancakes) and applesauce. I love your sausage and appreciate the speedy delivery to St. Louis." AS
"Just like I remembered as a kid. Bought some for other family members too! Keep it coming!!!" SK
"My mom got this sausage when we were kids as her dad used to bring it home when she was a kid, from a store in Chicago. Since we can no longer get it in store, I've been ordering from Silver creek and have never had a single complaint! And the sausage is delicious!! My mom says as good or better than she remembers as a kid." CF
"The best - just like I remember from my childhood! Mom used to buy it only at Christmas time from Hooks - the butcher in south Evanston. I was so pleased I sent a sausage to my relatives!" S
"I have been eating for over 70 years, it is the best!!" D
"We used to serve this sausage only at Christmas as an appetizer with cheese. Now we have it in the refrigerator all the time." CI
"Made it up with sauerkraut and potatoes!! Very very good!!" BJ
I just don't know what else I could add after all that. We sure do love our customers! Soon we will chat about the Busch Beef slicers and Thuringer. Until next time…
Enjoy the day,
Karla
10 Traditional Foods of Luxembourg