Hey there, welcome back! Let's start off with a couple of jokes. Why are elevator jokes so classic and good? They work on many levels. How about this? What kind of drink can be bitter and sweet? Reali-tea.
Sorry about that, but I'm glad you kept on reading. Maybe you can tell this chat will focus on Dad, so I thought starting off with a couple of "dad jokes," corny as they are, would be fun. Ok, now that I've gotten that out of my system, let's chat about Dad as I offer up some celebration ideas along the way.
A couple of chats ago, we talked about Mother's Day. I provided a little background on the history of Mother's Day and it's only fitting I do the same for the Father's/Dads out there too.
Did you know, according to History.com, the first Father's Day was celebrated on June 19, 1910 in the state of Washington? However, it did not become a nationwide holiday in the United States until 1972. That's 58 years after Mother's Day became official. Father's Day took a bit to get off the ground. On July 5, 1908, a West Virginia church sponsored the nation's first event explicitly in honor of fathers, a Sunday sermon in memory of the 362 men who had died in the previous December's explosions at the Fairmont Coal Company mines in Monongah, but it was a one-time commemoration and not an annual holiday.
The next year, a Spokane, Washington, woman named Sonora Smart Dodd, one of six children raised by a widower, tried to establish an official equivalent to Mother's Day for male parents. She went to local churches, the YMCA, shopkeepers and government officials to drum up support for her idea, and she was successful as earlier stated.
Moving forward, many men did not warm up to the idea of "Father's Day" and having it tied to the receipt of flowers and gifts. During the 1920's and 1930's, a movement arose to scrap the idea of Mother's Day and Father's day altogether and just have a "Parent's Day." Well, during the Great Depression things changed. Retailers promoted gifts for fathers like ties, hats, socks, pipes, etc. In 1972, President Richard Nixon signed a proclamation making Father's Day a federal holiday. Now if your dad enjoys flowers, candies, a tie, or a pipe, I'm guessing you have an idea where to get those things for him. However, if your dad is a "meat guy" let's keep chatting.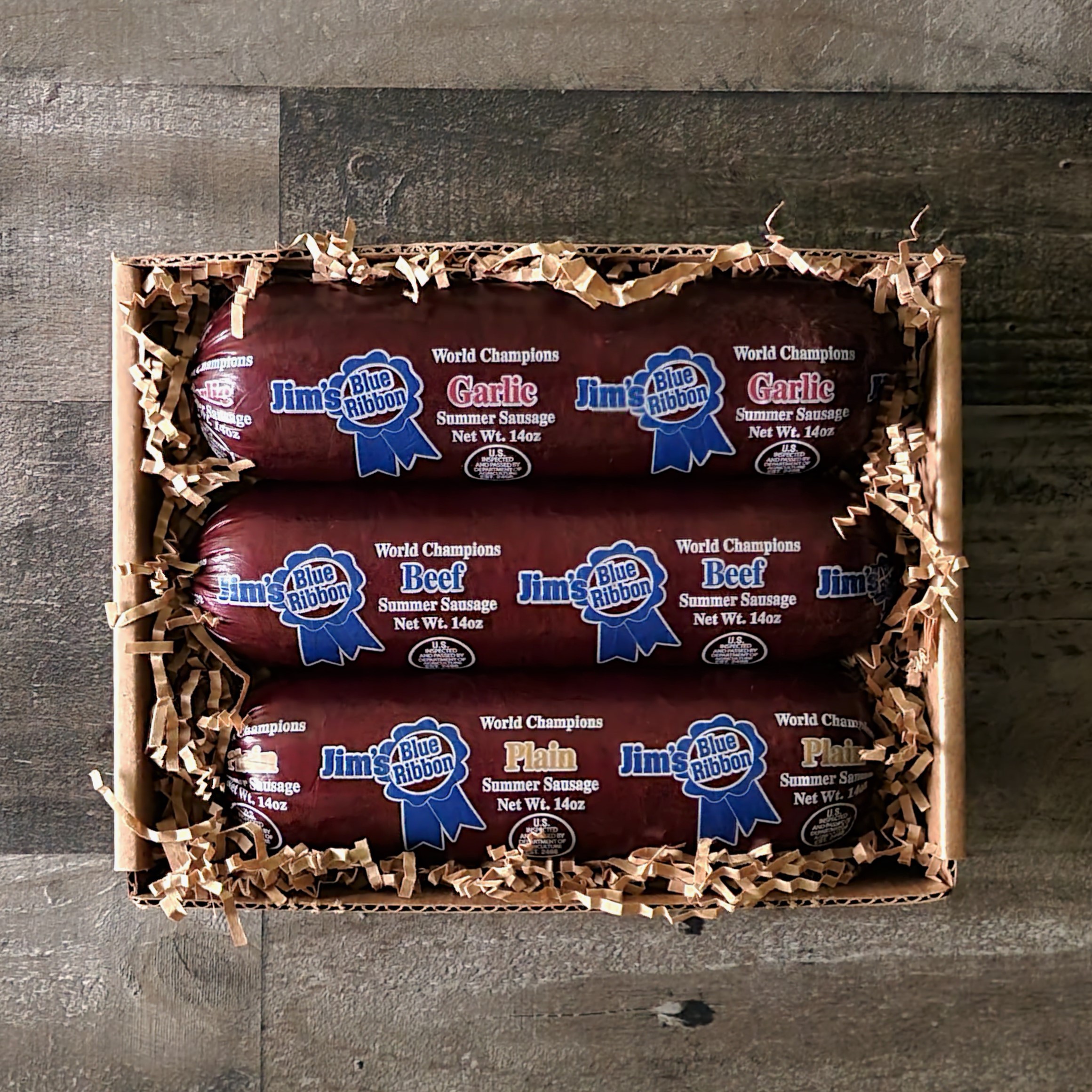 Silver Creek Specialty Meats is all meat all the time and has been for more than 30 years. As you can see by our website, we have lots of Father's Day gifts. Let's start out with one of our three gift boxes which provide 24 oz to 42 oz of summer sausage. Something for all appetites. Wild game, Jim's Blue Ribbon, or Silver Creek Specialty combos. An easy gift option that we can ship directly to him. If a pre-made gift box doesn't do it for you, there are lots of options to mix and match your own gift.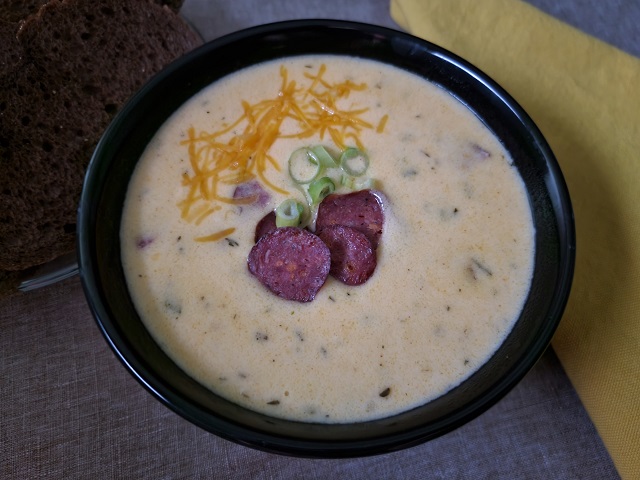 Are you planning on getting together with dad? I've been saving a special recipe just for Father's Day. Today I'm sharing my version of Beer Cheese soup Silver Creek style. Landjaeger Beer Cheese soup. Click here for the recipe idea. I made this for the crew at work and shared it with my husband, daughter, and some friends too. The only response I received was, "Is there any more?" I'm guessing that's a pretty good endorsement. I can't wait for you to try it and give me your feedback.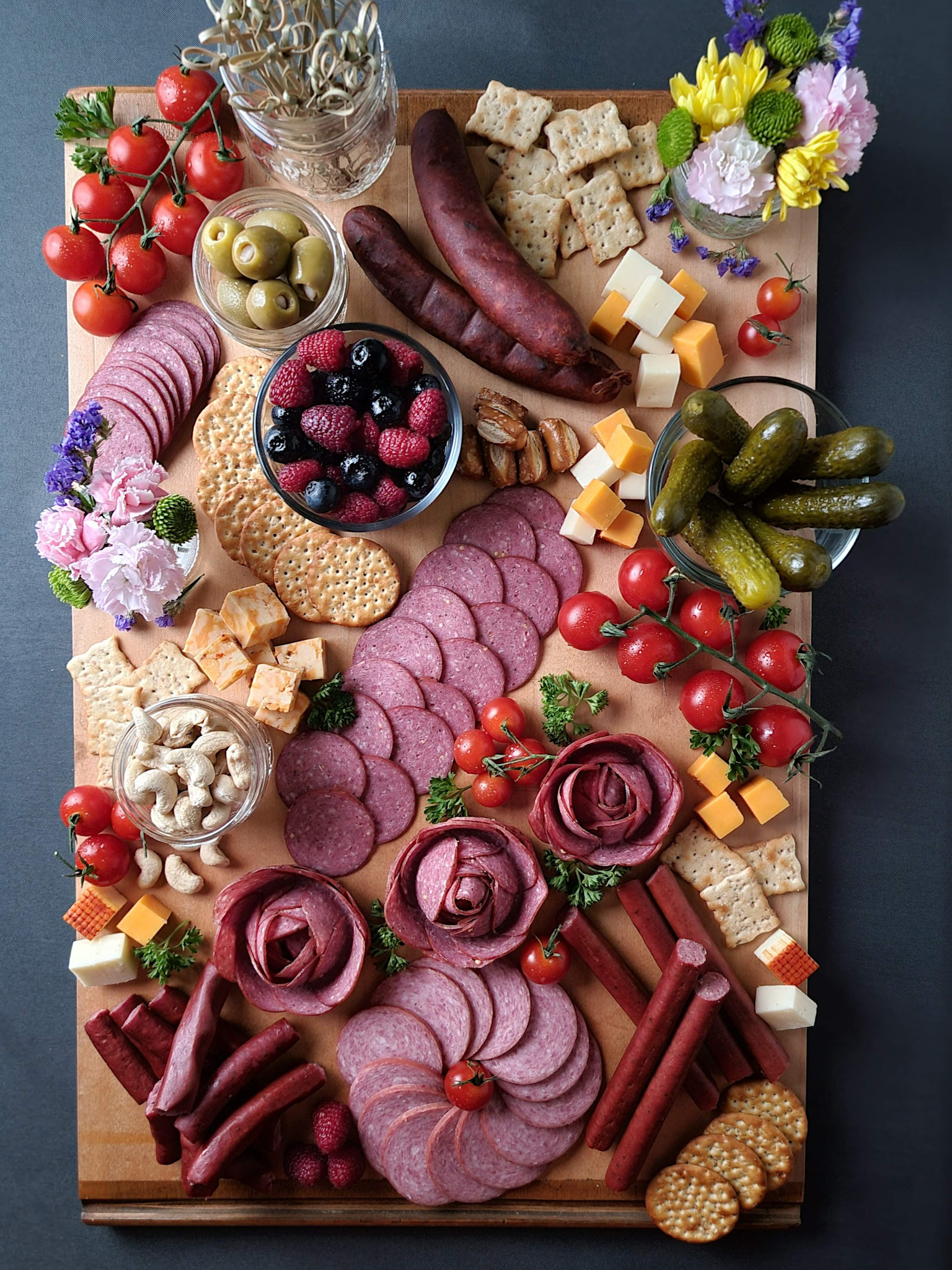 You can always make an incredible cheese and sausage plate too. Mix it up. May you want to offer some of these summer sausages: Silver Creek Buffalo, Jim's Blue Ribbon Garlic, Black Pepper Covered, or Beer N Cheese. Any one of these will pair well with your favorite cheeses like Brick, Swiss, Cheddar, or Munster. Adding a variety of crackers and pretzels will fill out your offering quite nicely.

If you will be golfing or hiking with Dad, make sure you pack a good supply of meat sticks. SC Naturally and JBR Hot Rods are available in single serve packs. You can also choose a larger pack size from both our Silver Creek and Jim's Blue Ribbon line. Ends & Pieces are a great option too. They are a byproduct of our perfect cut sticks. Sizes vary and they are so worth it.
Calling all you sauerkraut fans! Sauerkraut without sausage is just wrong. Would you agree? Hands down our Luxemburg and Gottenburg sausages are ready for the test. Fully cooked so as you prepare a crockpot of sauerkraut, lay one of these on top and let the magic happen!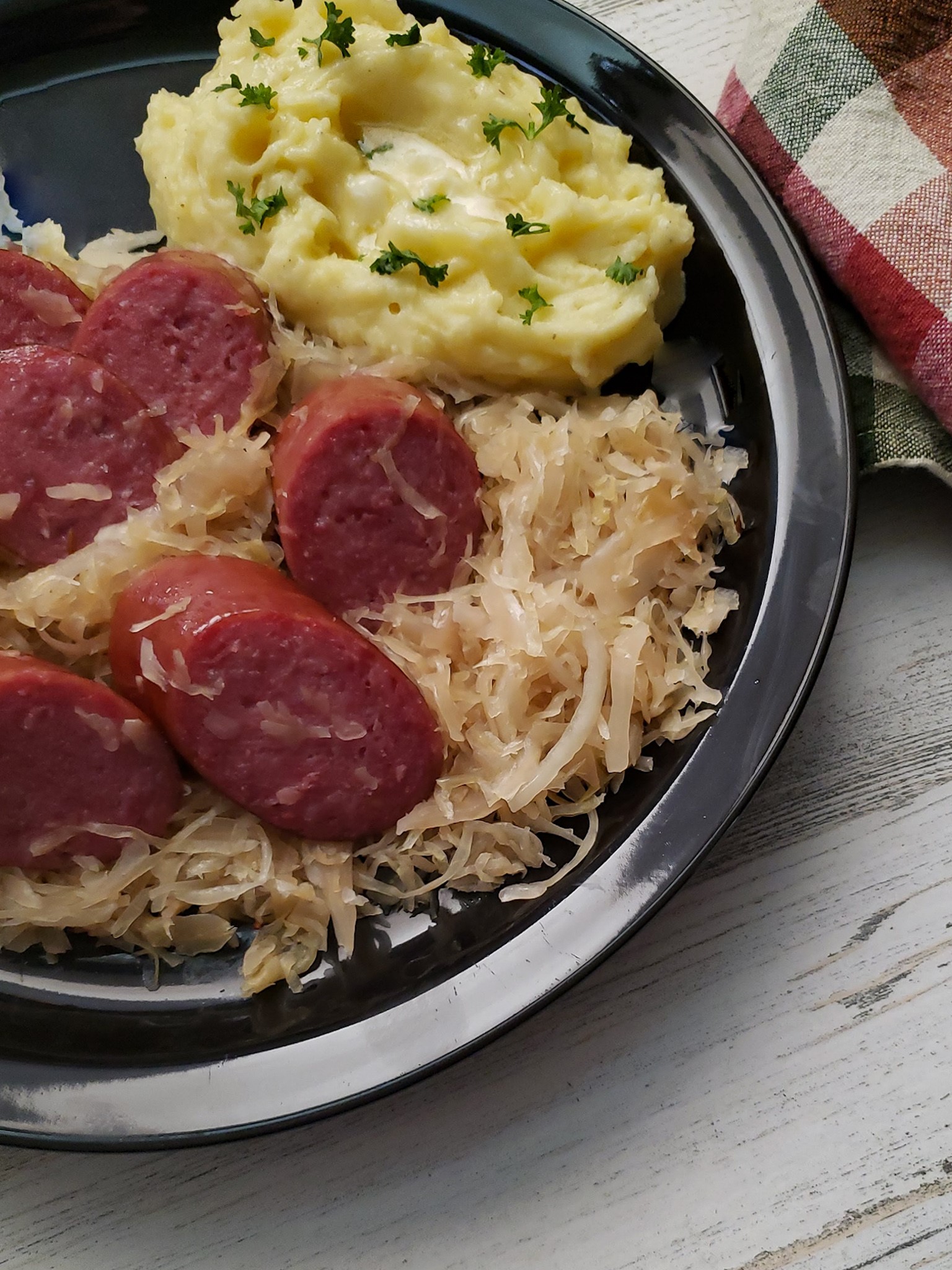 I sure hope our time today gave you some new information about Father's Day and renewed ideas for your shopping cart. Remember, I can't wait for your feedback on the soup and would love to test out some of your ideas too. Send them my way, you just never know what will work well with our products until you give it a try. Until next time...
Enjoy the day,
Karla